Discount For Armed Forces And Nhs Workers
Posted By: Ready Steady Bounce | Posted Date: Friday, September 24, 2021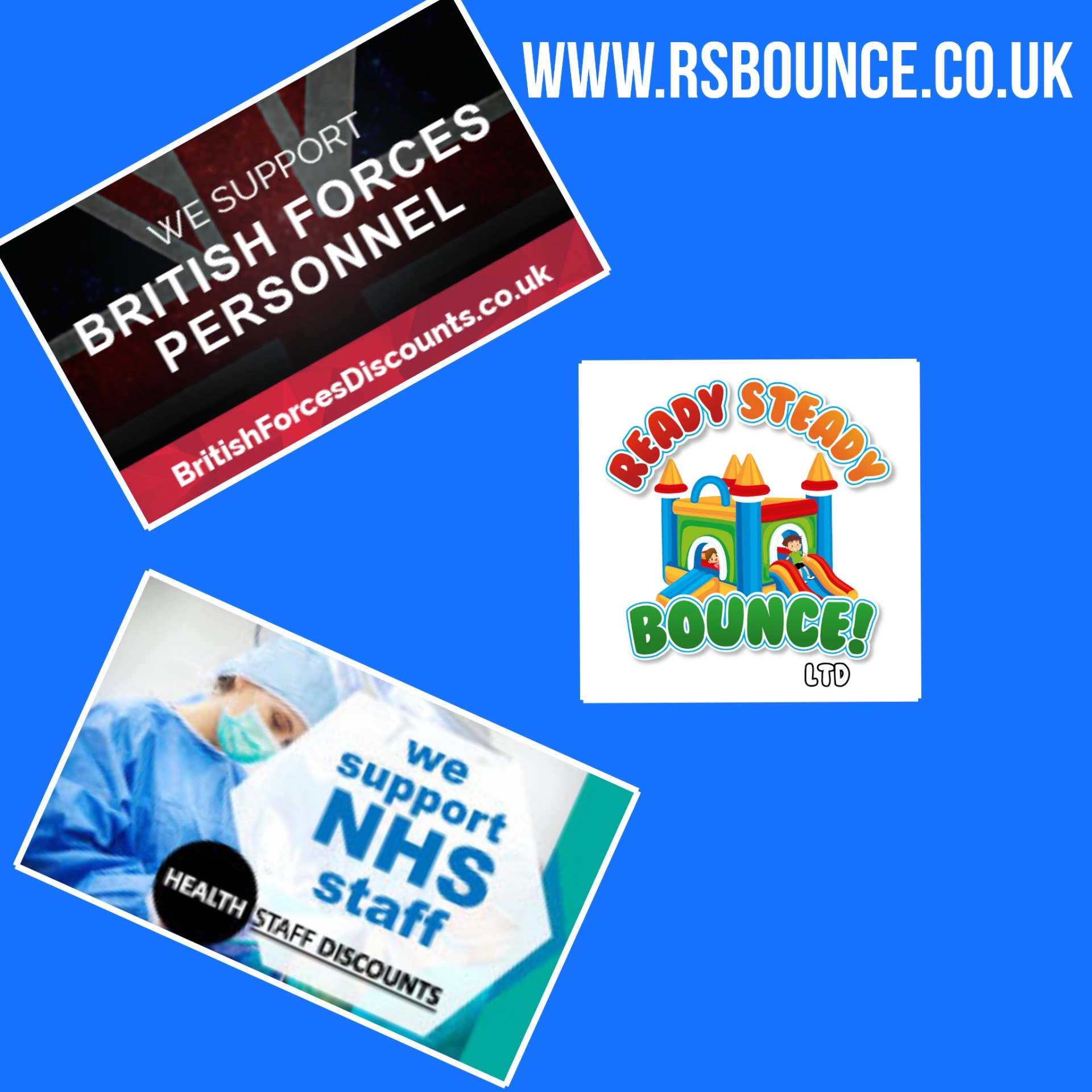 Ready steady bounce ltd are delighted to have joined teams with Health staff discounts and British forces discounts.
Here at Ready steady bounce we appreciate the hard work and dedication that the wonderful staff at our precious NHS do on a daily basis.
What the Covid-19 pandemic has made us all realise is that the NHS is precious and the staff who work within it are real life savers, that goes for the nurses and doctors on the front line through to house keepers and admin staff.
As a thank you for the sacrifices that you make on a daily basis we feel obliged to offer you a discount of 10% off our bouncy castles, THANK YOU!!!!
I.D will be required to validate eligibility
NHS Discount Site Burton-on-Trent
Ready steady bounce are also pleased to have teamed up with British forces discounts to show our apreciation to all of our armed forces, you enable us to live in a safe country and as has been shown in the covid 19 pandemic you don't always serve us overseas, many will recall how the armed forces worked hand in hand with the NHS to get vital PPE to where it was required in the dire first few months of the pandemic in the UK.
The armed forces have always been a vital backbone to the safety of our country and we all owe our brave servicemen and women a great deal of gratitude for the sacrifices that you make on a daily basis, unfortunately some of your comrades paid the ultimate sacrifice of their life.
We will always remember every single armed forces member that has sadly lost their life serving Queen and Country.
As a THANK YOU Ready steady bounce also offer you a 10% discount off our bouncy castles.
I.D will be required to validate eligibility