Anchorage
Posted By: Ready Steady Bounce | Posted Date: Monday, August 30, 2021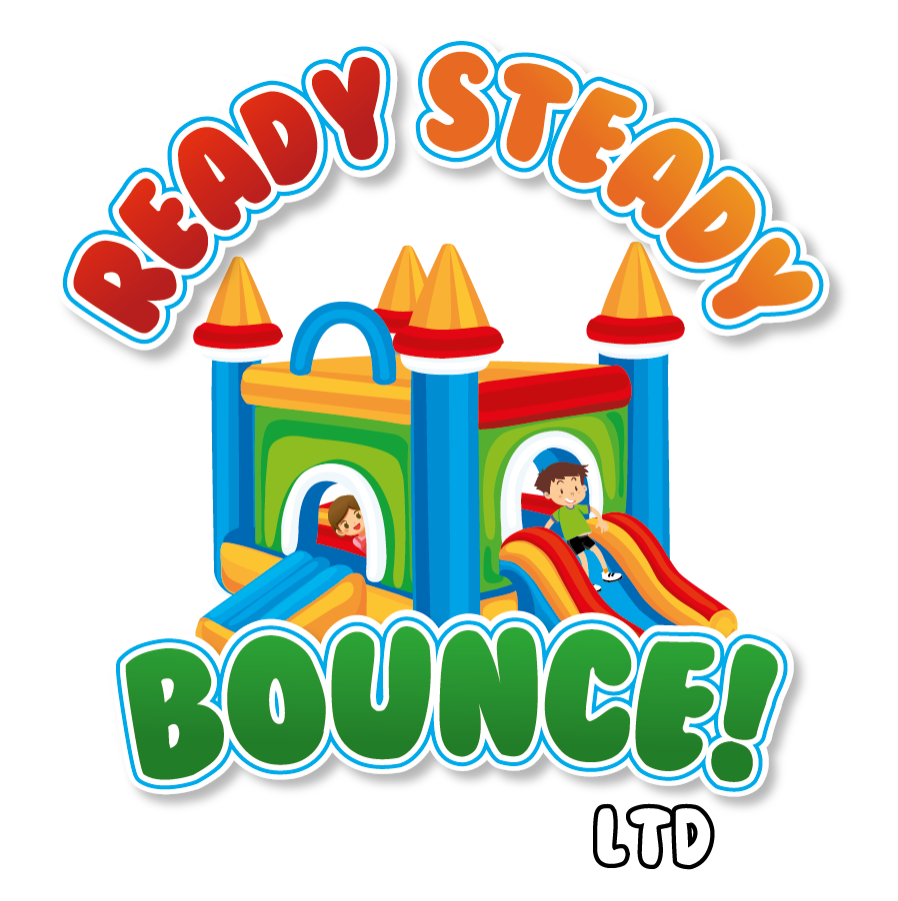 ANCHORAGE.
When contacting Ready Steady Bounce Ltd, whether it's through a telephone call or a message through our Facebook Page, or even an email via info.rsbounce@gmail.com regarding the hire of a bouncy castle or inflatable for a garden at the back (or front) of your house, one of the first questions we will ask is what surface type will the bouncy castle be located on.
Quite often the response will "no it's on patio slabs" or "it's concrete, tarmac or artificial grass".
Unfortunately if the surface type is hard surface in an outdoor environment we are unable to set up a bouncy castle or other type of inflatable.
We will explain this to the customer and the reasons why.
It often shocks us at Ready Steady Bounce Ltd to hear the response from the customer of "another company did it for us last year" or "I'll find someone else that will".
Safety has and always will be our first priority at Ready Steady Bounce Ltd and rightly so, as it's likely the most precious people in your life will be using that bouncy castle or inflatable, this of course includes your families and friends children.
So why can't we set up a bouncy castle or inflatable on an outdoor hard surface?
Bouncy castles are required by the Health & Safety Executive (HSE) which is the Law to be appropriately anchored down with an equivalent weight of 163kg per anchor point.
We achieve this on grass surfaces by using metal anchor stakes hammered into the grass surface that should be minimum size 16 mm thick and 380mm long with rounded top which resembles a "shepherds crook" (preferably galvanized ribbed steel), ours at Ready Steady Bounce Ltd are all to this specification.
For hard surfaces like patio slabs, mono-block, concrete, tarmac or any other outdoor hard surface such as artificial grass this isn't possible but the requirement for 163kg's of weight per anchor point is still in place.
Can we just use sand bags?
Yes we could but each anchor point would require 7 x 25kg sandbags for one of our 12ft x 13ft bouncy castles, a total of 42 sand bags which equals 1050kg of weight (assuming 25kg per sandbag).
This would be required to be delivered in a separate van and take around 30 - 90 minutes to bring the sand bags on to the setup site dependant on location.
1 sandbag per anchor point is NOT suitable, adequate or safe!
Why does the bouncy castle need to be anchored down with 163kg of weight?
The 163kg's of weight comes from scientific trials by those who created the EN14960 British standard, 163kg is the exact amount of resistance it takes to break the cohesion between the peg and soil and pull a peg out of ideal grass at a 45-degree angle on just 1 of the inflatables anchor points.
Once this limit has been exceeded the peg loses it's grip.
163kg is also what pull a 27mph wind has on an inflatable, this is force 5 on the Beaufort Scale which can be found on the internet at: https://en.wikipedia.org/wiki/Beaufort_scale.
Hence why these figures being used for safety.
It's also worthwhile pointing out that bouncy castles should never be operated in wind speeds that exceed 24mph.
Also, by reducing the size of the peg from the standard set out above this reduces the amount of grip and as such it becomes unsafe.
A tent peg, for example, is totally unsuitable.
In the absence or grass, you need to replace the 163kg's of weight per anchor point with something else.
Using 1 x 25 kg sandbag is almost the same as using a tent peg for a direct comparison and totally inadequate.
Anything less than 163kg is non-compliant and will lead to issues regardless of any bouncy castle test status or public liability insurance.
Ready Steady Bounce Ltd hope that you have found this post informative and understand that when we say "Sorry we can't set up the bouncy castle outdoors on a hard surface" you now understand the reasons why.
At the end of the day it's yours, your families or friends children's lives at risk, don't risk it please!!
More information regarding our protocols in windy weather can be found at:https://www.rsbounce.co.uk/pages/weather-conditions.php